Warners Nurseries _ LV Supplier of the Year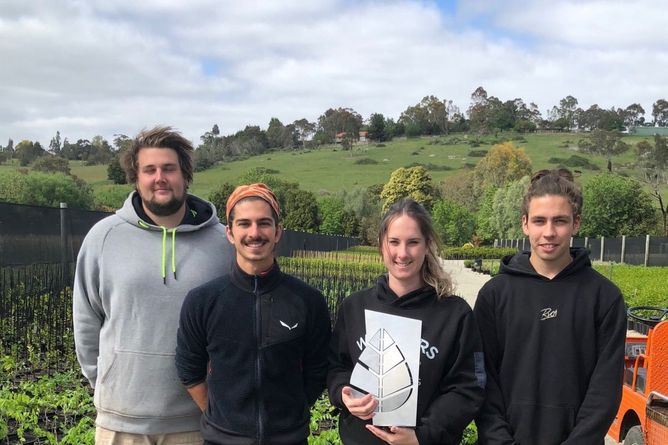 Warners Nurseries were awarded 2018 Supplier of the Year at the recent Landscape Victoria Master Landscapers awards night.
The award recognizes exemplary business practice in the areas of customer service, quality products and product knowledge, effective communication, after sales service and good business practice.
This award is proudly shared among our team who work together throughout the year to nurture the green life that brings brilliant design and quality construction to life.
A HUGE thank you goes out to all who lodged their vote for this award and congratulations to the winners in all the other categories recognising the pinnacle of landscape design and construction in Victoria.
Read more about the AWARD winners HERE.