Living Sculpture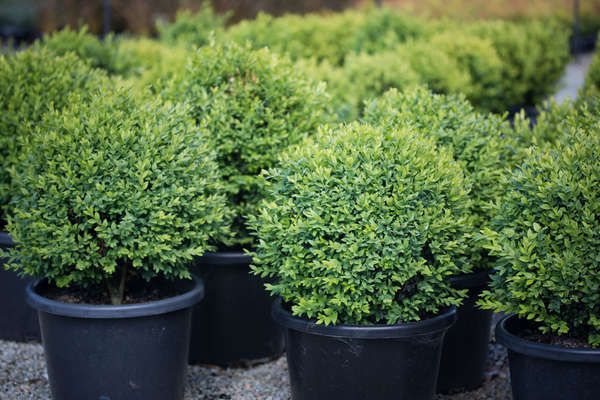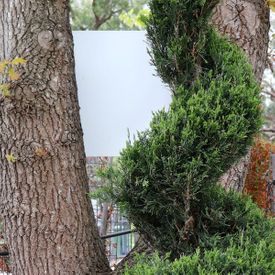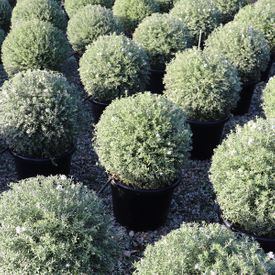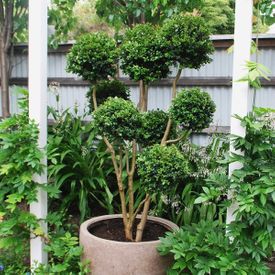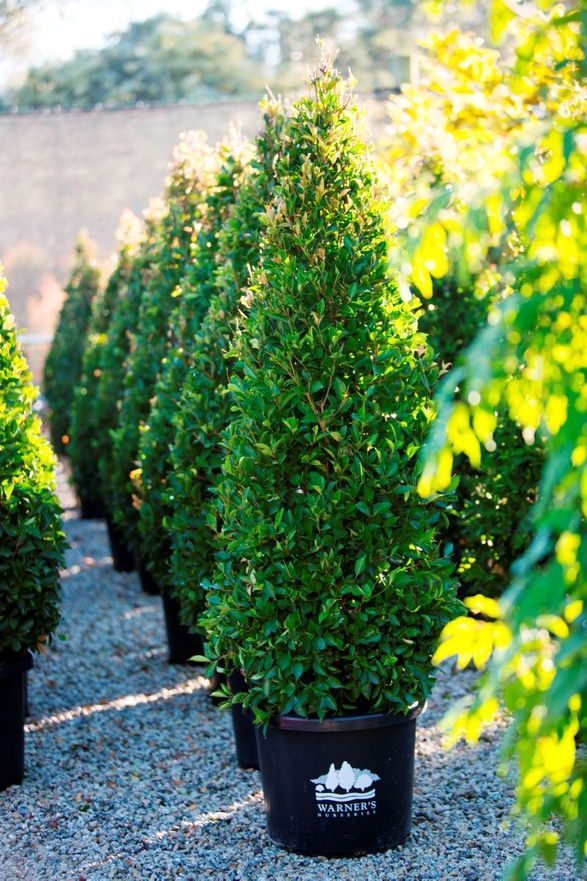 Living Sculpture Collection



Warner's Living Sculptures are expertly handcrafted to add dimension and intrigue to your landscape design. From traditional topiary shapes to more contemporary forms, our range is grown to perform in the garden.


Popular Japanese style topiary where rounded shapes (clouds), usually balls, are clipped on the ends of a branching irregular plant structure. Perfect for Japanese gardens, they also make a striking sculptural addition to any style of garden. Ideal for creating a sense of stature without obscuring dominating the landscape.
Available varieties: Camellia sasanqua, Luma apiculata, Lillypillies, Olea
Create a modern statement with a hedge on stilts. Makes an ideal selection along fences and pools. For a layered effect, incorporate planting underneath. For a more informal look, allow the top to grow out, while maintaining bare trunks.
Available varieties: Lilliypillies, Laurus 'Green Stem' & 'Miles Choice', Magnolia 'St Mary' & 'Exmouth', Prunus lusitanica
If you're creating a formal look for your garden, make a statement with a spiral. This striking topiary shape makes a great talking point, and is ideal for adding vertical interest to the landscape. Placed in pairs on either side of an entrance creates a feeling of grandeur and oppulence.
Available varieties: Juniperus 'Spartan'
These topiary shapes are as versatile as they are interesting. Place a buxus ball or cone in an urn for a classic formal feature, or plant multiple balls in varying sizes to create a new popular landscape look. For a formal Modern native garden, try Syzygium 'Big Red' balls with Westringia clipped hedges and Correa alba clipped swaves.
Available varieties: Buxus japonica & sempervirens, Correa alba, Camellia sasanqua, Lillipillies, Olea 'Mediterranean Midget' pbr, Westringia 'Jervis Gem'
Hedging & screening forms the backbone of a garden, and can be used in different ways to create structure. Create a classic garden room, or play around with hedge and screen heights and foliage combinations to add interest. Don't be daunted by trimming a hedge or screen...there are many health benefits that come from the exercise, as well as the emotional connection which comes from shaping your garden!
Hedging varieties include: Buxus, Pittosporum 'Golf Ball' pbr, Rhaphiolepsis, Murraya and Rosemary.
..and for Screening: Ficus, evergreen Magnolias, Lillypillies, Laurus and Prunus.
This traditional favourite resembles a 'lollipop', and makes a great garden bed feature. Underplant with low-medium shrubs to suit the style of the garden. For example, a standard Olea or Cumquat could be underplanted with Rosemary for a Mediterranean feel; Camellia or Azalea standard underplanted with Helleborus for a traditional touch; or a standard Laurus underplanted with Rhaphiolepis for a modern twist.
Small space? No problems. Trellis, or espaliers, are a stylish solution for small gardens. Create the ultimate inner city food garden with edible varieties. Choose a warm, sunny aspect, or keep them in pots for portability. Choose from Citrus, Pomegranates, Figs, Persimmons and more.
Released by Warners in 2015, Living Pergolas have become the ultimate contemporary shade solution for high end landscape design.
Living Pergolas stand approximately 3m tall and are created by training foliage horizontally to create a living roof structure that provides shade in summer, and dappled sun in winter.
Available varieties: Platinus x acerfolia & Acer freemani 'Autumn Blaze'